Hillaree
A Bad Day Only Lasts 24 Hours
Happy Good Life Friday y'all! This week we're gonna talk about some real stuff. And if even one person can relate, then I will officially consider this a helpful lifestyle post.


Before we get into the real tea, make sure to follow us on Instagram to see who won our first ever giveaway, celebrating our one year anniversary! It's our first birthday!!!! Wow, time has really flown! If you've been rocking with us throughout the year, I just want to say a big thank you from the bottom of my heart! I never, ever, ever, thought I would I be the creator behind a blog, but here we are! Can't wait to see what this next year has in store for us! Keep up with our journey @tgood.life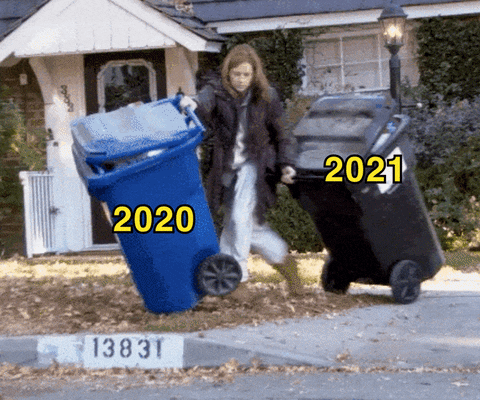 Like many of you, the past 365 days have been hard. At a point, it felt like every day was just getting worse and worse. I was emotionally, physically, and mentally drained all day, errrry day! Personally, I found it hard to be in control of my emotions at all times, and if I'm being real, it had me acting out of character.


I was so convinced that if I simply kept pushing forward and ignored my current circumstances, they would eventually disappear. Boy was I wrong. They didn't disappear. These suppressed emotions just popped back up with different faces each time. Now I know everyone isn't spiritual, but I am, and I have been my entire life. This year I decided to crank it up ten notches and it has helped me significantly. Shoutout to Transformation Church.


I also started to reflect on my past actions, current emotions, and investigated the true origin of the issues I was struggling with in adulthood. It was so surprising to see that so many of my issues were related to my past life experiences. Once I learned where these emotions and learned behaviours were stemming from, I was able to EFFECTIVELY address these current issues. It's hard to fix something when you don't really understand how it came about. So if you're struggling with anything; familial relationships, friendships, romantic relationships, etc. Reflect and find the origin.


Lastly, give yourself grace. At the end of the day, you're only human and you can only do your best. Take time for yourself regularly, and remember, we all have bad days. Bad days don't equal a bad life. Learn from the bad days, come to terms with them, and RELEASE them. Trust me, all that baggage will not make it onto the plane with you to a happier you. Instead it will keep you where you're at; unhappy.


Here's to one year of talking about vagina's, wine, and Amazon finds! Happy Birthday The Good Life!


- Hillaree ❤️