Hillaree
Hey, hey, hey! As you probably gathered by the title of this post I will be talking about weight. Okay, wait! Don't exit the page, hear me out! I'm going to be talking about my body's journey, and the steps I took to become MORE comfortable in my skin.


Now before we get into talking about the good stuff, be sure to follow us on Instagram @tgood.life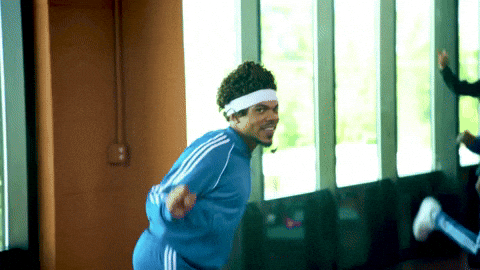 I feel like I need to preface this by saying that first of all your body is beautiful just the way it is. Second, if you do want to change how your body looks, I literally BEG that you want to change it for you and only you! Forget Instagram, forget the boys, forget comparison, forget society, do it because YOU want to! Alright, thank you for coming to my Ted Talk.
Randomly this year I became really unhappy with my body and I was just like...what the heck, I'm in complete control of this situation, I can totally turn this around. From then on I decided to show up for myself...every time. I'm not a fitness coach, a nutritionist or anything even remotely close to that, I'm just sharing some of the tips that have helped me along the way.
I know this may seem quite obvious, but I reduced my caloric intake; because there was no real reason for me to have two burgers in one sitting, none. I didn't want to restrict myself from eating the things I love, so I decided that I was still going to eat yummy foods BUT in moderation, and it really has made such the difference. Not everyday broccoli, but also not everyday bacon cheeseburgers. I also swapped out heavy breakfast meals with a smoothie, meal replacement drink, or some pumpernickel bread with honey and peanut butter.
Move ya body. I made an intentional effort to do some form of exercise at least three times a week for 20-40 minutes. Even if it's a short amount of time, you still did something great for your body. I have been obsessed with working out to different workout videos on YouTube. I've recently been loving this Beyoncé cardio workout; you get to shake your booty and work up a sweat! It's so good! Shout to to Lexi's sister for posting this workout on her story. Hey, girl, hey. You can find the workout here.
I have a few other tips that have helped me tremendously, but I think I'll save that for another Friday 😉


Show up for yourself
- Hillaree